Lip reader and fortune teller Pamela Passmore says, "…if eyes are the window to the soul, then the lips are the doorway." As a former cosmetics products addict, I wholeheartedly agree. In this metaphor, lipstick would be the paint/shape/design of the said doorway. Not only do lipsticks hint at personality and character, but they also serve as a means to protect and guard.
Personally, I have a lot of doors—errr, lipsticks. If Marie Kondo were to inspect my closet and ask if my piles of lipsticks spark joy… well yes, yes they do.
As a woman, I've come to terms with the reality that what I wear and how I look will always come first before my accomplishments do. Sociopolitical preferences aside, we are all familiar with how the media and your everyday Jane and Joe are quick to point at Trump's power pumps, Clinton's pantsuits, Obama's sleeveless dresses, and AOC's lips – way before the real talk on the true issues even begin. Sure, I used to hate this and wanted to prove the world otherwise, but I decided to use this to my advantage.  What may seem like a simple, innocent wardrobe choice, the women mentioned above are actually sending a message on their own terms.
Positive or not, what's a girl to do but to take advantage of what she has, especially if the said items spark joy? To me, lipsticks are my method of message-delivery. It is also my battlesuit. In Red Lipstick: An Ode to a Beauty Icon by Rachel Felder, Paloma Picasso agrees with me: "…For me, it was almost like using it as a shield to protect myself. You can kind of hide behind it and make a strong impression."
The color and shimmer might change depending on mood and occasion but I'll always have lipstick on, no doubt. On a good, simple day, I go for Bobbi Brown 4 Ruby Shimmer. Bit of a shimmer, bit of color. Enough to look polished in my simple officewear but not enough to draw attention and single me out.
Audrey Hepburn once said, "On a bad day, there's always lipstick." On my bad day, I reach for Chanel Rouge Coco 434 Mademoiselle. This is a neutral, nude color that gives no room for failure.  I can wear this without worrying about colors bleeding beyond my lips. Nothing annoys me even more than a lip color smudging out from my lip lines. Yes, even on a bad day, there's always lipstick.
On days I seek need extra confidence, I seek out my custom lip color through Bite Beauty. This is my hidden weapon. It is one of a kind. Nobody else has it. It is me, and it is mine only. It's bold, it's deep, and it's very, very saturated in color. It's been curated to fit my wants and needs, which doesn't get any better than this.
Of course, I can't forget about the shades of pink sitting in my drawer, hibernating until Spring. There are the oranges and corals waiting for the beach. There are the rarely used but highly coveted, holiday collections of vampire-purples and burgundies lined up for Thanksgiving dinner. Others, I admit, are not for use. They're there just because.
People often comment on my lipstick. They say it's bold, a subtle suggestion that I'm coming off too strong. They say I must have a date tonight because I'm wearing red. Negative or positive, I like that the focus is on my lipstick. Not on my tired eye bags from lack of sleep the night before, or on the acne brewing on my cheek.
The focus is where I want it, on the most confident part of my body. My lipsticks play a huge role in my control of the narrative. If I'm going to be judged on my appearance, then I should be the one to dictate where the attention should go.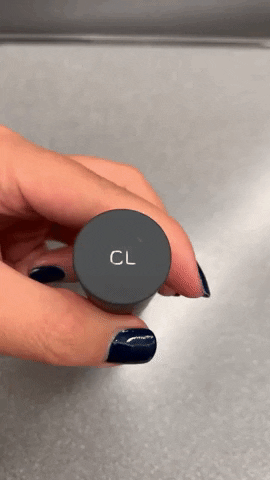 Lipstick, you are my battle armor. You are my battle shield. And most importantly, you are my battle sword.